Electro permanent magnetic chuck is a new clamping tool for cnc machine and milling machine. 5-side processing is available for EP chuck.
ITRODUCTION
Electro permanent magnetic chucks are widely used in milling and grinding machines. This is an new clamping tools comparing with traditional machinery tools.
The EPM double magnetic system contains a series of independent square poles in a chess board arrangement and could alternate N/S. The special structure makes it capable to generate a high concerntrated force through a mesh of multiple magnetic seams that permit the magnetic flux to circulate in a horizontal and flat field.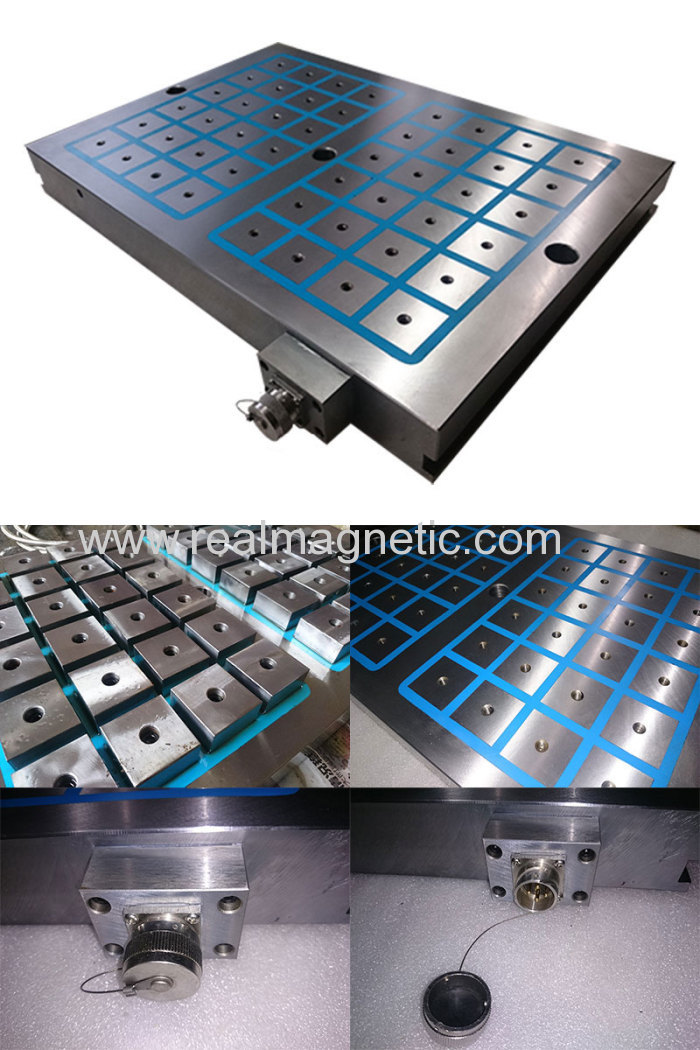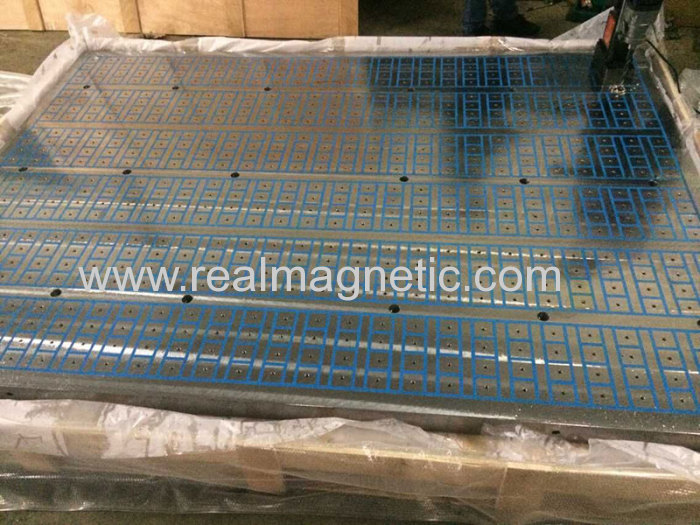 ® DESCRIPTION
1. Application

For milling and grinding processes.
Best suited for workpieces at least 250x250mm and 10mm thick, also with limited thickness and normal operating air gaps.

2. Features

Pole size:50 ×50mm
380kgf for each pole
High poles density

Magnetic field depth:10mm
2. Advantages
More convenient and high efficiency
5-sided machining is possible in one clamp
Energy saving, no electric power supply during clamping
Very Easy and quick to set up, no modification to the machine and line
Workpieces larger than table surface are machinable
Constant and concentrated force during clamping
Reduced consumption of tools
Improved finishing and greater accuracies
Facilitated interaction with CAD/CAM system, simplified CNC or FMS programming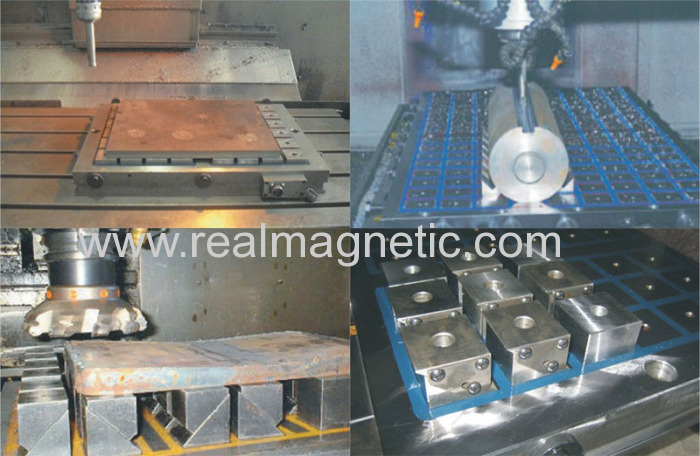 ® PRODUCTS(electro permanent magnetic chucks)
REALPOWER MAGNETIC is a professional designer, manufacturer and trader in magnetic tools field since 2003, with its unique technology and many years experience.
Products include 3 main components as follows:

Electro-Permanent Magnetic Chucks
Permanent Magnetic Chucks
Lifting Magnets
All these products were widely used and popular in metal process, material handle, mould quick change system etc, .These tools will help you get much more efficiency, more precision, and will make you get much more benefit.